It can often be surprised when you hear talk of people building their credit scores. If you're not very familiar with such matters, you might be wondering just what the fuss is about. After all, you can do all you want financially, and you don't even know what your current credit score is! So, why should you even be bothered about having a good or bad credit score? Well, here are some things you need to know! Before anything else, our team would like to emphasize the importance of knowing your credit score. We've highlighted the most important reasons you should always watch your score here. Here are only some reasons why having a good credit score is excellent:
1. It Increases Your Chances Of Credit And Loan Approval
Suppose you have a higher score, the higher your chances of getting virtually anything you want from banks or lenders. Most financial institutions generally consider people who score 650 and above are typically regarded as responsible and diligent. As such, these bodies are always eager to do business with them. A credit score is almost always a strong indication that you pay your bills on time, and what lender doesn't want that?
2. It May Afford You Lower Interest Rates
Some financial institutions will often encourage people to do business with them by offering a cost-effective interest rate plan. However, more often than not, such features are more commonly reserved for individuals who have a good credit standing. Inversely, the fewer financial bodies willing to extend credit to people with poor credit scores will often do so only with considerable interest. Due to this, it pays to have a good credit score as this will at least save you from paying exorbitant interest rates.

3. It Gives You Superior Negotiating Power
As times are tough, it should not surprise that individuals with excellent credit are a rare commodity. It gives the few who have maintained a stellar credit score a significant edge. The direct implication of this is that banks and lenders will be more willing to listen to what you have to say and, in many cases, make concessions to ensure that you don't take your business elsewhere. Your credit score will clearly show that you have all it takes to pay them back; you can almost always negotiate better deals.

4. It Helps You Get Higher Credit Limit
Again, it all boils down to trust. A good credit score shows that you are trustworthy regarding money. Because of this, it won't be challenging to increase your credit limit, should you wish to. So, you can choose to either secure a one-time or permanent credit limit increase, all without stress!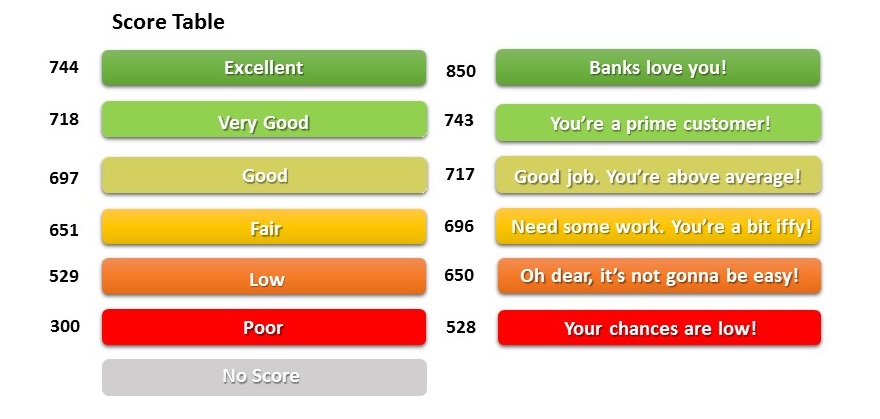 Conclusion
Do you see the perks of having a good credit standing now? If you want to enjoy all of that and more, the first thing you need to do is check your score.